Wellness hotel in Tyrol | Austria
Luxury hotel in Tyrol | Austria with TOP-WELLNESS
The ...liebes Rot-Flüh Wellness Hotel is a place for people who are looking for the extraordinary holiday experience in Austria, Tyrol for rest and relaxation. It is one of the best wellness hotels in the Tannheimer Tal in Tyrol.
It impresses with its personality, a lot of privacy and a unique health and wellness program.
Treat yourself to a wellness holiday for body, mind & soul.
The wellness hotel ...liebes Rot-Flüh am Haldensee impresses with a unique wellness and health program. Enjoy your holiday in the Tannheimer Tal with F.X. Mayr, Ayurveda, Yoga & Co.
Rooms & Suites
Luxury accommodation in Tyrol
101 rooms and suites in high quality has the wellness hotel ... liebes Rot-Flüh in the Tannheimer Tal in Tyrol.
Each room/suite is a little different. They are traditional but also modern. Full of comfort and of course a lot of romance are the rooms equipped in the Alps.
Find out more about the individual rooms and suites or let our sales-team support you.
Your hosts with passion
We are here, to make your dream come true and make you a perfect stay at the ...liebes Rot-Flüh
Offers and wellness packages
The best deals for your wellness time out in Austria at the wellness hotel ...liebes Rot-Flüh
Book one of our year-round wellness offers or one of the themed packages to match the season and treat yourself dedicated to wellness, enjoyment and activities in nature!
Our recommendation: Book your vacation in ... liebes Rot-Flüh at least 1 month in advance in order to secure your desired travel date and the preferred room category!
Our Wellness area
Pampering moments in our hotel "...liebes Rot-Flüh"
It is no coincidence that the "... liebes Rot-Flüh" is one of the best wellness hotels in the Alps. Generous 5,500 m² with various pools, whirlpools and saunas create a luxurious landscape of wellbeing.
Take your time to discover them!
Slideshow
Orjola Spa
Orjola is an acronym derived from the terms orchid, St. John's wort and lavender. The name of our spa area stands for a combination of Eastern and Western treatments, techniques and products. Use the valuable power of nature, take your time for the essentials and enjoy the moment with one of the beneficial treatments in the Orjola Spa.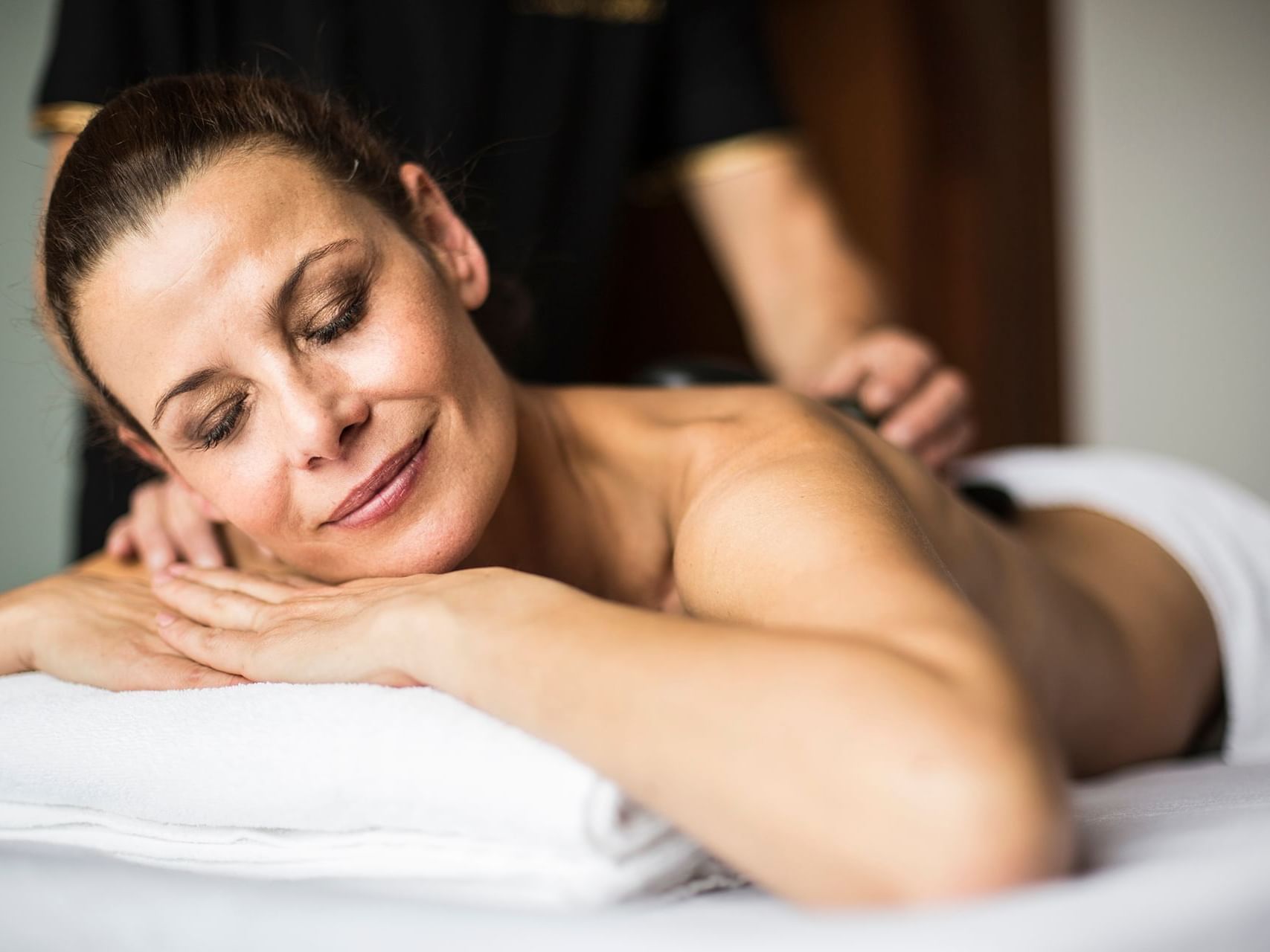 Pools and Whirlpools
Immerse yourself, enjoy and leave everyday life behind - you can do this in the heated outdoor pool with energy water, in the warm indoor pool and in the three bubbling indoor and outdoor whirlpools. Here you can let yourself drift and relax after an eventful day in the mountains of the Tannheim Valley. This is pure relaxation for body and soul.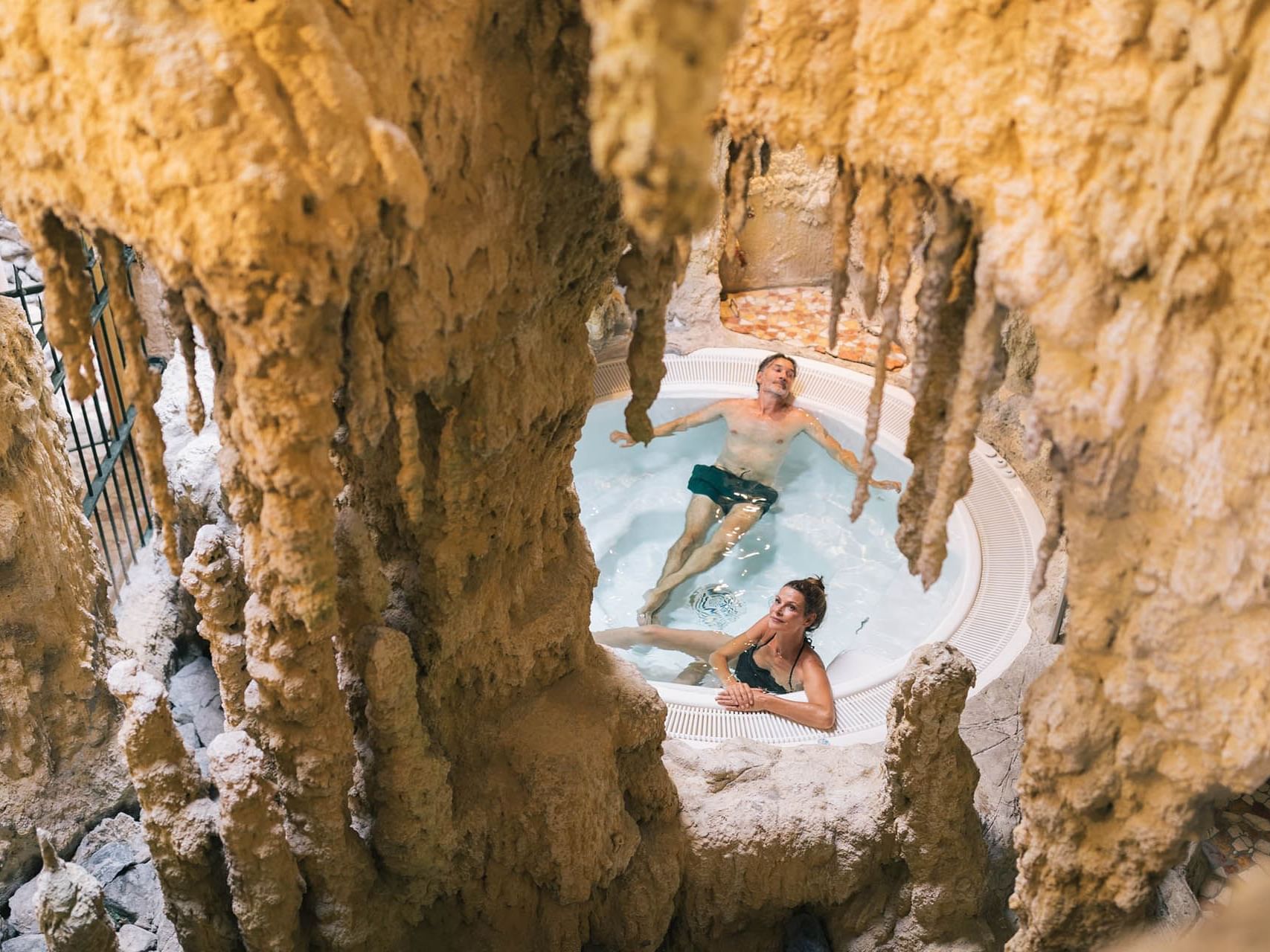 Health
The various relaxation areas with charm and character offer you plenty of space to relax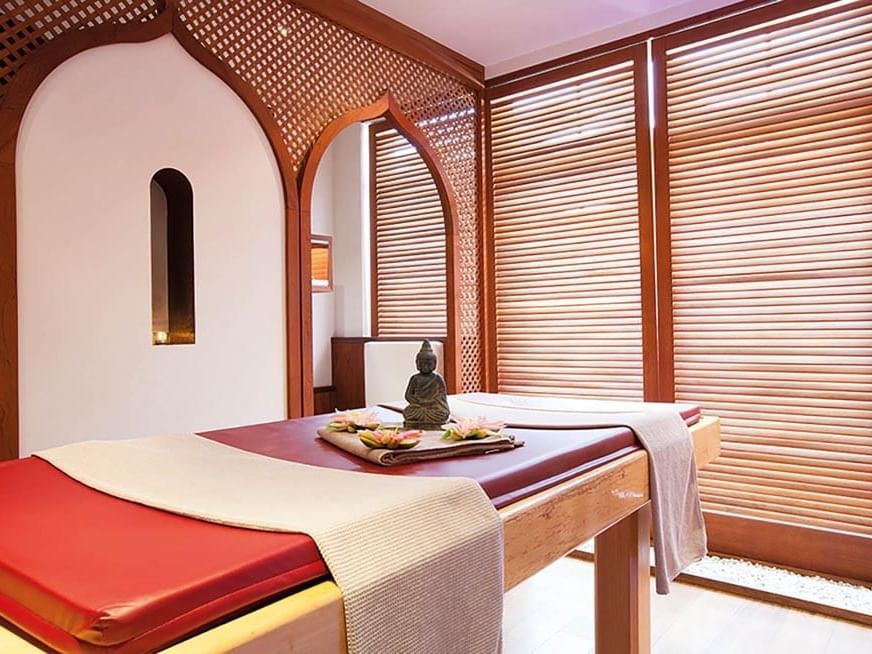 Relax with yoga
For harmony, deep calm and balance - yoga gives you all this in Tyrol. Hike with us to the quiet places of power in the nature of the Tannheim Valley and find your inner center. Feel how you harmonize body, mind and soul and gain lightness with every yoga position and every breath. Together with our empathetic yoga teachers, you will discover alpine yoga in exclusive individual lessons in nature, which has a very special effect due to the power of the mountains.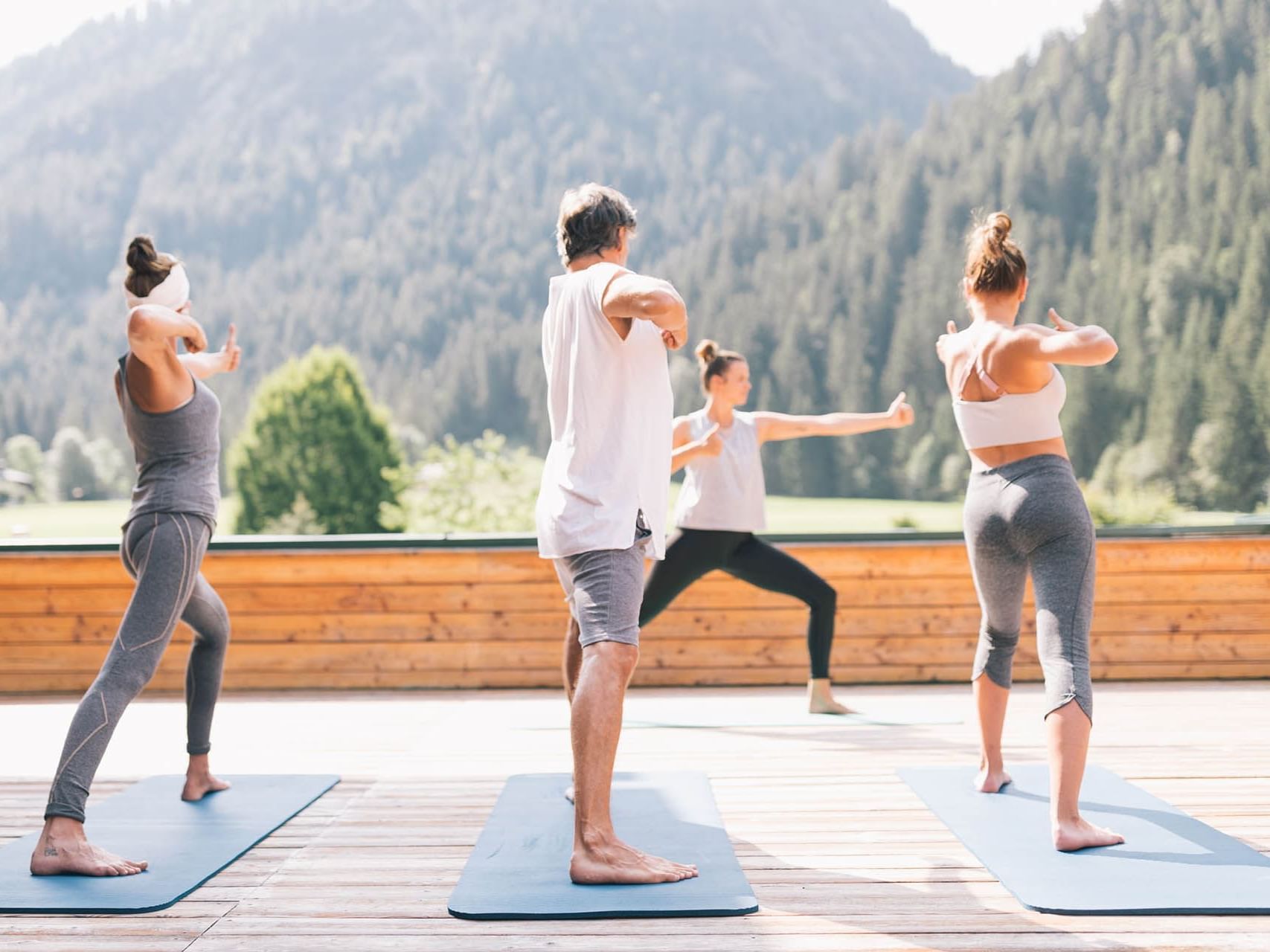 Frequently Asked Questions
Ticket Reservation for the "Via Mala"