Romantic vacation
wellness hotel ...liebes Rot-Flüh tyrol | austria
Romantic vacation
wellness hotel ...liebes Rot-Flüh tyrol | austria
Romantic vacation
wellness hotel ...liebes Rot-Flüh tyrol | austria
Romantic vacation
wellness hotel ...liebes Rot-Flüh tyrol | austria
Romantic vacation
wellness hotel ...liebes Rot-Flüh tyrol | austria
Romantic vacation
wellness hotel ...liebes Rot-Flüh tyrol | austria
Romantic vacation
wellness hotel ...liebes Rot-Flüh tyrol | austria
Romantic vacation
wellness hotel ...liebes Rot-Flüh tyrol | austria
Romantic vacation
wellness hotel ...liebes Rot-Flüh tyrol | austria
Romantic vacation
wellness hotel ...liebes Rot-Flüh tyrol | austria
For the perfect romantic holiday in tyrol
Enjoy your time for two
Enjoy your time for two in the wellness hotel ...liebes Rot-Flüh. Take a break from everyday life during your wellness vacation and find time for yourself and your partner.
Togetherness in the ...liebes Rot-Flüh
Great feelings in the tannheimer valley
Let yourself be pampered with partner rituals in our couple rooms in the Orjola Spa. Sensual baths or massages await you. Afterwards, you can relax in togetherness in the cozy water bed, while we serve you special delicacies from the region.
The ...liebes Rot-Flüh team will create very personal packages for you to make your romantic vacation unforgettable. How about, for example, a champagne or chocolates and fresh roses for your favorite person in one of our luxurious suites when you arrive?
Couples vacation in Austria
A great landscape. Scenes that write life stories. The home of ...liebes Rot-Flüh is magical: Romance lives here. Nature is simple, beautiful, alpine. And draws the backdrop for an extraordinary couple's holiday. The wellness hotel with a rich history and long tradition is a place for people who love the fairytale. Those who want to immerse themselves in a world of pure enjoyment, luxurious wellness and active experience.
Romance & wellness
Hotel ...liebes Rot-Flüh in Tyrol
The ...liebes Rot-Flüh invested again in the Cinderella Castle pool and sauna world. We build for our guests a new finish sauna, an infrared soledom and a new wet cell area with four showers, an ice crusher and an ice rain panel in the 3.500 square meter wellness area.
Honeymoon destination
for your romantic vacation
Are you looking for a romantic break after the wedding and would you like to spend your honeymoon with your partner in the mountains? In this case, you are at the right location in our Wellness & Spa Hotel ... liebes Rot-Flüh. Here you can enjoy wellness and romance at the highest level.
Book your dream room or suite in the hotel ... liebes Rot-Flüh in the Tannheimer Tal! Enjoy romantic wellness days in Tyrol in a cozy hotel that meets your high demands!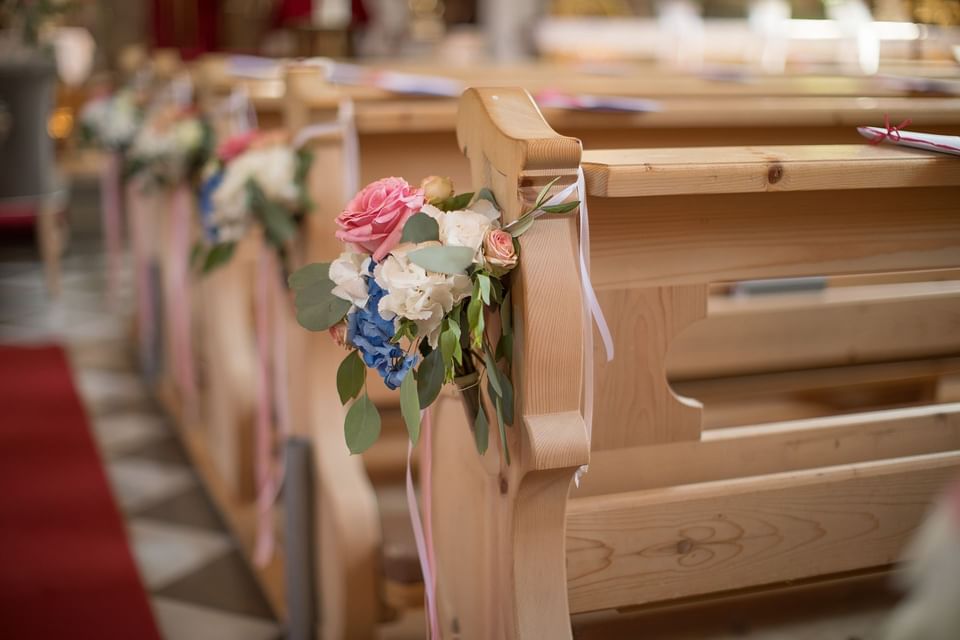 Getting married in Tyrol | ...liebes Rot-Flüh
The most beautyful day in life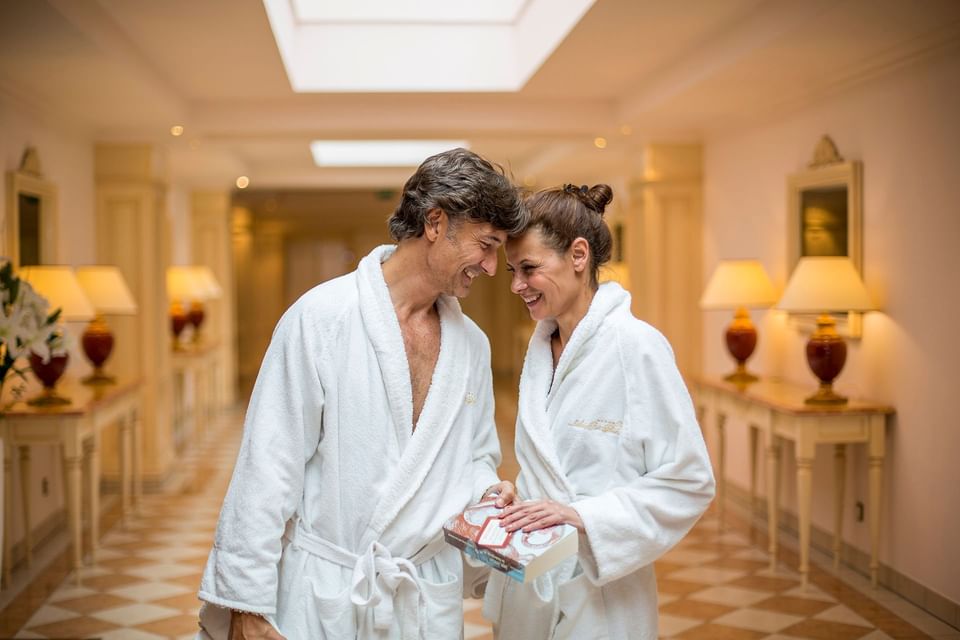 couple treatments
A special experience for two in our SPA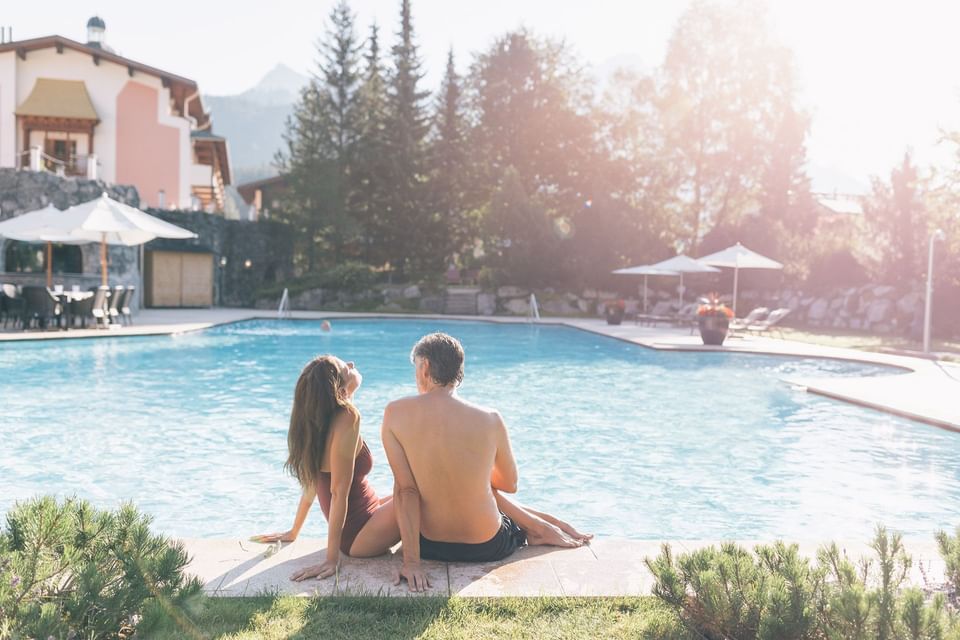 Romantic days for two
A special romantic offer for two