The Tannheimer Valley in Tyrol, Austria
Tannheimer Valley
in Tyrol, Austria
Tannheimer Valley
in Tyrol, Austria
Tannheimer Valley
in Tyrol, Austria
Tannheimer Valley
in Tyrol, Austria
Tannheimer Valley
in Tyrol, Austria
Tannheimer Valley
in Tyrol, Austria
Escape the Everyday: Discover Stress-Free Holidays in Tannheimer Tal
Experience an Idyllic Holiday at Haldensee in the Allgäu Alps
Tannheimer Valley is not only an escape from the chaos of car traffic and transportation delays, but also a chance to immerse yourself in the untouched beauty of nature. Located in Europe's most stunning high valley, Haldensee offers a sustainable tourism experience unlike any other. With easy access from neighboring countries and no need for vignettes or tolls, your journey will be smooth and hassle-free.
Once you arrive at our 4-star hotel nestled amidst the breathtaking landscapes of Tannheimer Valley in Tyrol, you'll be greeted by lush alpine meadows, pristine mountain lakes, and majestic peaks that seem to touch the sky. The vastness of this high valley provides endless opportunities for exploration - whether it's hiking along scenic trails or embarking on thrilling adventures.
Not only can you indulge in various paths and tours within the Tannheimer Valley itself, but you'll also be treated to panoramic views of nearby mountain ranges such as Allgäu Alps and Lechtal Alps. These awe-inspiring vistas serve as reminders of just how magnificent Mother Nature truly is.
So why settle for crowded tourist destinations when you can have an unforgettable holiday surrounded by unspoiled natural wonders? Choose Tannheimer Valley as your next getaway destination and embrace sustainable tourism at its finest.
ENJOY ENDLESS NATURE WITHOUT EMISSIONS
Sunny vacation at Haldensee
Escape the stress of everyday life and immerse yourself in the breathtaking beauty of Tyrolean high valley. With hiking trails spanning 16 kilometers, there are options for all levels and preferences. Whether you prefer leisurely strolls or challenging alpine tours, Haldensee has it all.
Explore Europe's most magnificent high valley on two wheels during your stay at Haldensee. The "Tannheimer Tal cycle path" is perfect for those who want to soak in the picturesque landscape at a relaxed pace, as it covers most of the 20-kilometer holiday region without any significant inclines. However, if you're an avid cyclist seeking more excitement, fear not! There are thrilling routes that cater to racing bike enthusiasts with detours into the stunning Allgäu Alps and exhilarating circuits across four different mountain passes.
Experience biking like never before in Tannheimer Valley as you traverse charming side roads while leaving behind zero emissions. Embark on demanding climbs that will take you through neighboring regions such as Allgäu, Lechtal, and Bregenzerwald – each offering their own unique charm and beauty along the way.
Winter mood away from the hustle and bustle
Snowy vacation in the Tannheimer Valley
The charming Tannheim Valley, encompassing the six towns of Nesselwängle, Grän, Tannheim, Zöblen, Schattwald and Jungholz, is conveniently located just a short drive from the Bavarian border. This enchanting destination not only boasts a delightfully peaceful atmosphere but also provides an abundance of winter activities for those seeking an exhilarating active vacation in Tyrol.
Family vacations hold great significance in the Tannheimer Valley as it caters to all age groups. Apart from offering slopes suitable for every skill level, the six ski areas also provide ample space for enjoyable family games and entertainment. Moreover, there are 140 kilometers of cross-country skiing trails and over 81 kilometers of meticulously maintained winter hiking paths that offer breathtaking views of the majestic surrounding mountains - a true paradise for recreational enthusiasts as well as avid athletes during their stay at Haldensee. Experience an unforgettable ski holiday in the idyllic Tannheimer Valley that caters to both young and old alike!
Mountain railways included
for overnight stays in ...liebes Rot-Flüh
In order to enhance the convenience of selecting your daily destination and offer guests greater flexibility in decision-making, collaborating hosts and landlords within the valley have joined forces with Tannheim, Grän, and Schattwald mountain railways. Additionally, they have partnered with "Wasserwelt Haldensee," an outdoor pool facility. As a result of this collaboration, two ticket options are now available: "Summer mountain railways included" and "Winter mountain railways included."
Slideshow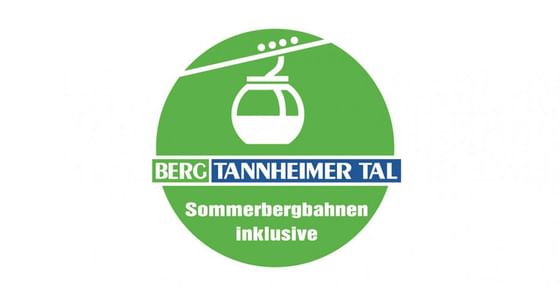 Summer mountain railways included
During your stay in the Tannheimer Tal you can use the participating mountain railways (Tannheim, Grän and Schattwald) once a day** (1x ascent and/or descent) during the respective lift operating times.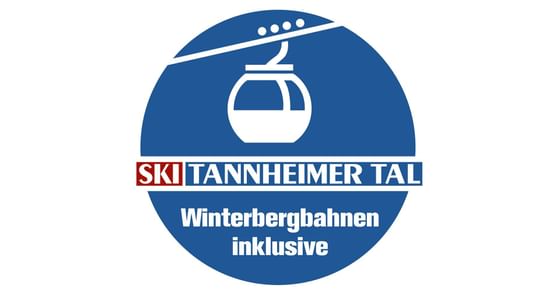 Winter mountain railways included
The holiday package with ski and snow experience from January 9th to 26th and from March 13th to 16th, 2023 is included for all guests who book a minimum stay of 3 nights, the lift tickets for the participating mountain railways from Monday to Thursday.