Rooms and suites
Premium double room | 35 m² double room for 2 people (extra bed possible)
Rooms and suites
Premium Superior Double Room | newly renovated | with wooden floor | 28 to 37 m²
Rooms and suites
Comfort Suite "Typ Schlössl" | 40 to 60 m²
Rooms and suites
Premium Suite type Cinderella Junior | 69 m²
Rooms and suites
Premium Suite type Schnettra | 48 m²
Rooms and suites
Comfort Superior Suite type Gustav Klimt | 120m²
Rooms and suites
Comfort Superior Suite type Schartschrofen | 72 m²
Rooms and suites
Premium Superior Suite Type Spa Luxury Amber | 200 m²
Rooms and suites
Premium Superior Suite Type Penthouse Suite | 200 m²
Rooms & Suites
Elegant accommodation in Tyrol, Austria
You can choose from 101 different rooms and suites. One more beautiful than the other. Find your dream room too.
In the wellness hotel… liebes Rot-Flüh in Tyrol, rooms and suites are available from traditional to modern.
Simply select your favorite room - you will live in all rooms are stylish, cozy and comfortable
Rooms
Choose your dream room
Each room is a little different, but always furnished with lot of attention to detail. A little traditional but also modern are the rooms. Full of comfort and lots of romance. Our rooms are places that create a feeling of security and offer plenty of space.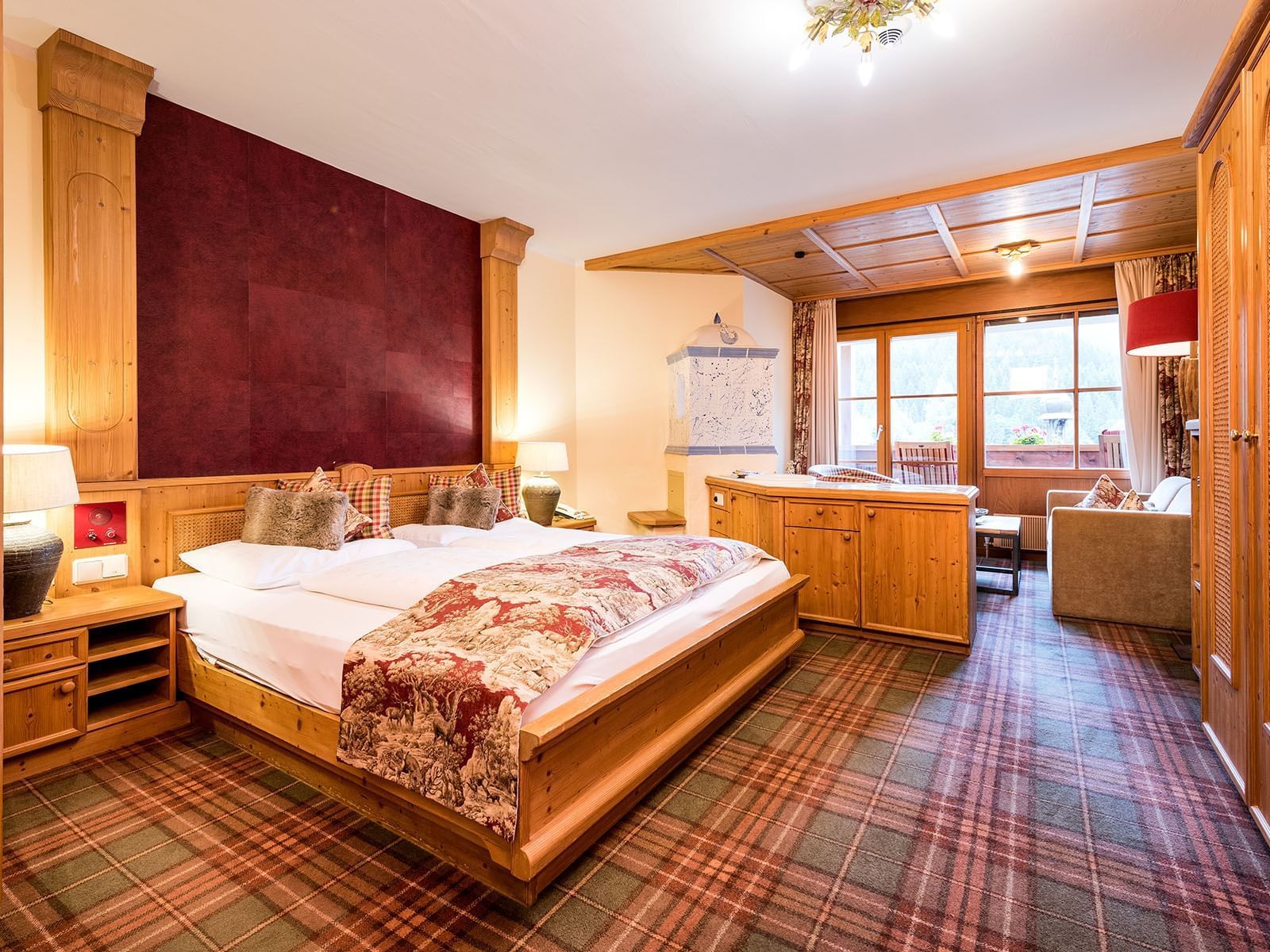 Our premium double rooms are all located in the main building and have a wonderful view of the local mountain Rot-Flüh and the Haldensee.
Read more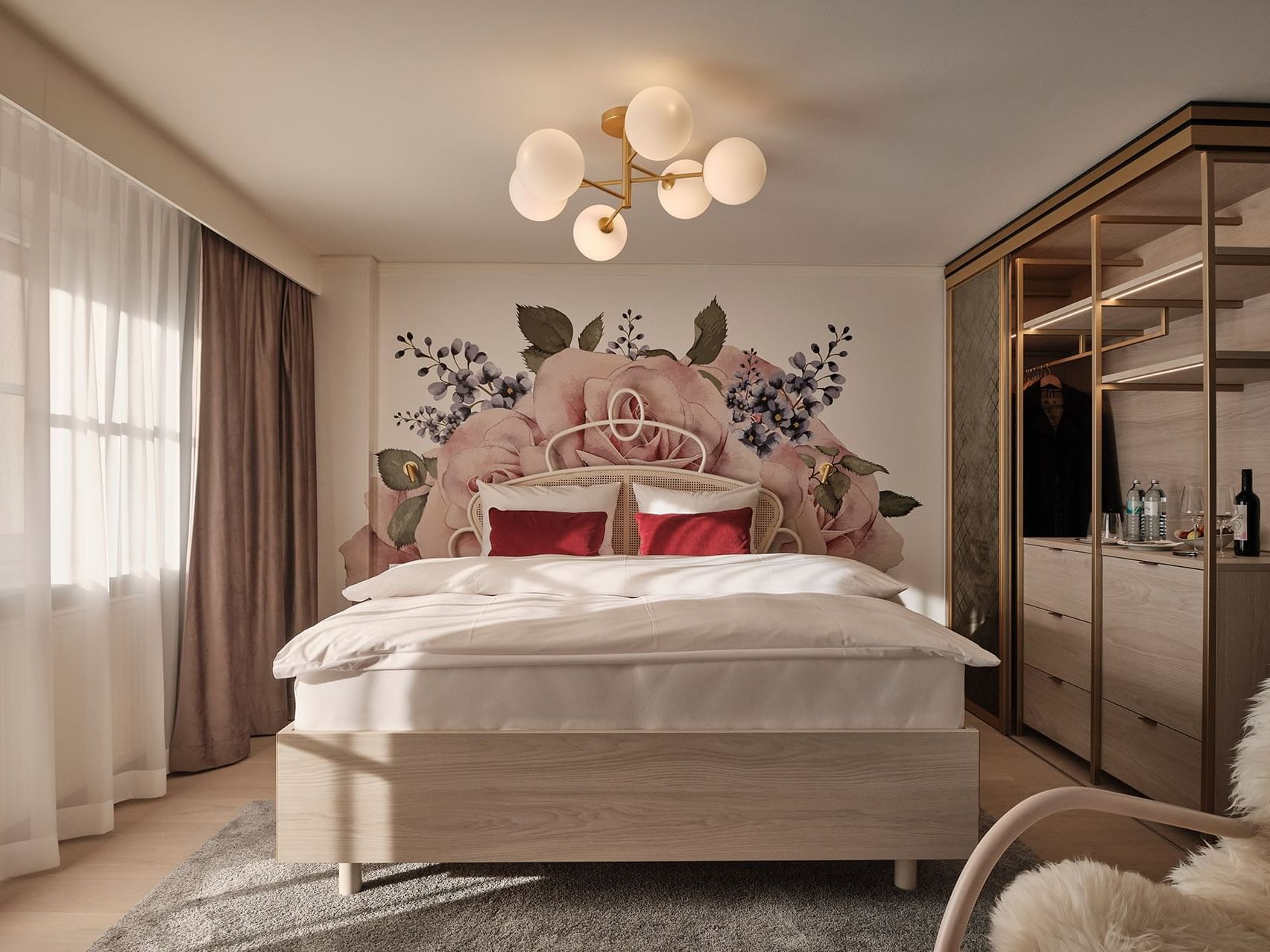 * NEW since 2020 *
Enjoy a pleasant break in our traditional and stylishly furnished premium superior double rooms.
Read more
SUITES
Choose the suite you want
Inspired by the power of nature, you can find the the colors, shades, nuances and materials in all our suites.
High-quality woods from local forests meet high-quality furnitures which creates a cozy ambience in our spacious suites at the wellness hotel ... liebes Rot-Flüh.