AYURVEDA INSPIRED BY LOVE
"This place has incredible power, energy and a natural atmosphere. All of this flows into our Ayurveda offer
and inspires it again and again ".
When Dr. Sajin Philip talks about the ... liebes Rot-Flüh, one understands immediately what "Ayurveda inspired by love" is about. This is where established traditions from East and West come together. Here ancient knowledge is combined with modern knowledge. Far Eastern and European healing cultures meet here. With feeling, care and respect, we make Ayurvedic wisdom tangible where health and joie de vivre begin: very close to your everyday and everyday world.
Renew your natural source of strength
What distinguishes the Ayurveda offer in the ... liebes Rot-Flüh and raises it to a completely new level?
Individually tailored to your Dosha type, Dr. Sajin Philip has a complete schedule of treatments, activities, and nutrition tips. As soon as you enter the spa area, an Ayurveda consultant will take care of you. Immerse yourself in our 5000 m2 world of peace, warmth, light and well-being, which, with 17 treatment rooms, different types of saunas and relaxation zones, creates the ideal setting to leave everything else out of the way.
Get into balance
Feel within yourself. Enjoy moments of bliss. Ignite a new zest for life. In addition to various Ayurveda treatments, activities such as yoga, pranayama and meditations will help you regain your inner balance.
Eat what is good
Mindful. Moderate. Fresh. Regional. High-quality. Wholesome. A healthy diet is the basis for healthy body and mind development. We at ... liebes Rot-Flüh rely on easily digestible, organic and vegetarian delicacies. We happily look beyond our own nose when preparing them and combine Indian and Austrian traditions in a completely new way. The existing knowledge about the healing power of regional herbs, which we have been cultivating in our own herb garden for many years, also flows into it and is given the status it deserves.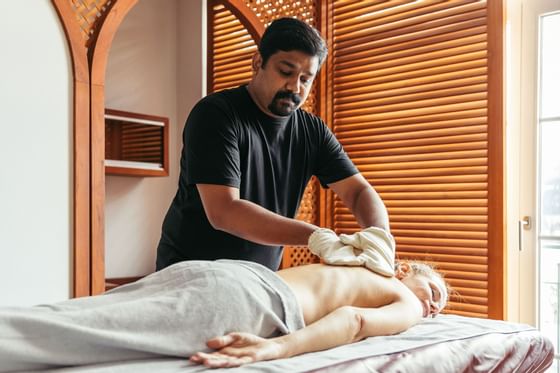 Ayurveda introductory offer - 2 nights
In simple terms, Ayurveda means science of life or science of real life. It originated in India thousands of years ago. With the help of Ayurveda, you can find a good rhythm between work and rest. Enjoy two nights of balance that does not overload your body and mind.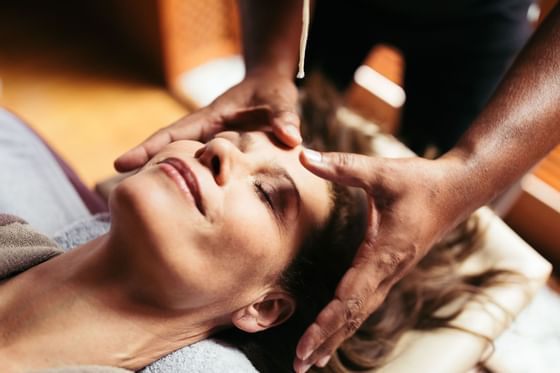 Ayurveda rejuvenation cure - 7 nights
Our Ayurveda doctor, Dr. Sajin Philip accompanies you during this time in ... liebes Rot-Flüh and, in addition to his professional qualifications, is above all a good listener. Empathy, helpfulness and friendliness are also characteristics that characterize our Ayurveda doctor.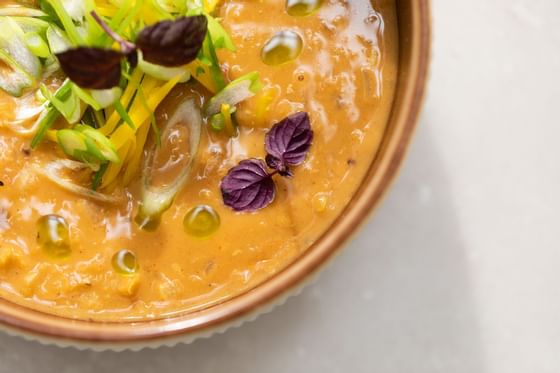 Ayurvedic cuisine
The light, wholesome and mostly vegetarian dishes support you optimally in your therapy success. They have a detoxifying effect, help regulate the acid-base balance and promote the regeneration of the organism.