Our unique adventure Restaurant "Via Mala"
Taste the Tradition of Tyrol
Restaurant "Via Mala"
Unwind in the heart of ...liebes Rot-Flüh's special place
The Via Mala adventure restaurant proudly holds the reputation of being truly one-of-a-kind, captivating visitors from the moment they step inside. With a roaring waterfall, a majestic mountain storm, spinning mill wheels, and an ambiance that defies comparison - this place is simply extraordinary.
Situated within the heart of the enchanting hotel known as ...liebes Rot-Flüh, guests are greeted with fairy-tale houses boasting charming dining rooms adorned with rustic elements. Playful wooden balconies overlook babbling streams and towering trees amidst scattered rocks. It's like stepping into an idyllic village where tranquility reigns supreme.
To complement such picturesque surroundings, our culinary offerings showcase Alpine cuisine at its finest. Indulge in regional delicacies and authentic Tyrolean home-style cooking meticulously prepared in our show kitchen located right at the center of this quaint village-like setting. Prepare to be amazed by flavors that will transport you to new heights!
Immerse Yourself in Pure Festival Mood
Make memories this Christmas or New Year's Eve at Via Mala Restaurant
Are you yearning for a remarkable Christmas and New Year's Eve extravaganza that captivates all your senses? If so, Via Mala Restaurant should unquestionably be at the top of your list! With its one-of-a-kind ambiance and exceptional gastronomic selections, it is the perfect venue to commemorate these extraordinary moments.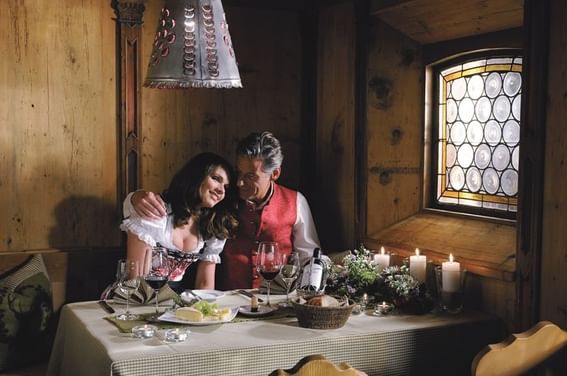 Your perfect christmas dinner celebration
Celebrate the magic of Christmas Eve with an extraordinary dining experience at the enchanting Via Mala Restaurant. Indulge in a truly memorable Christmas dinner, surrounded by captivating ambiance. What could be more perfect than savoring a delectable Austrian menu that will delight and satisfy your culinary desires?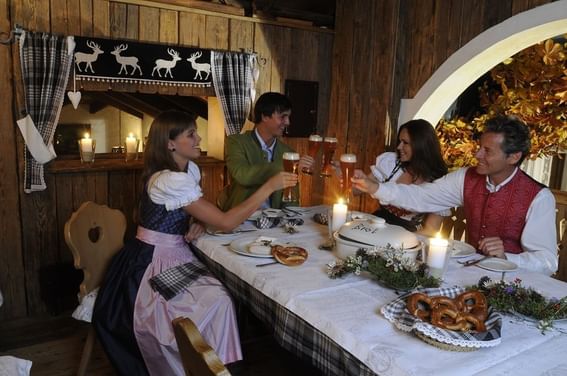 Experience The Charm of Yesteryears
We cordially extend an invitation to you for a customary lunch at the esteemed Via Mala Restaurant on Christmas Day, precisely December 25th, 2023. Embrace this exceptional occasion as our skilled chef, Christoph Huber himself, skillfully crafts a culinary masterpiece that has been cherished within his family lineage for countless generations.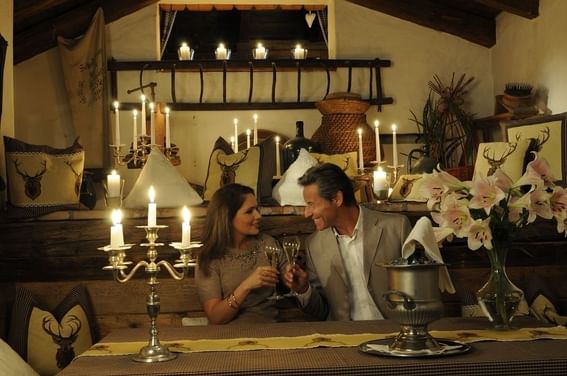 New Year's Eve dinner
Raise a glass to a prosperous start of the New Year alongside your cherished companions, and indulge in an enchanting occasion that will create lasting memories.
To mark this extraordinary day, we present you with an exquisite 6-course menu specially crafted for New Year's Eve.
360 ° Experience
3D tour through the Via Mala
Go on a journey and explore the Via Mala adventure restaurant on a 3D tour. We will gladly accept your desired table when making the reservation.