New Years in the Mountains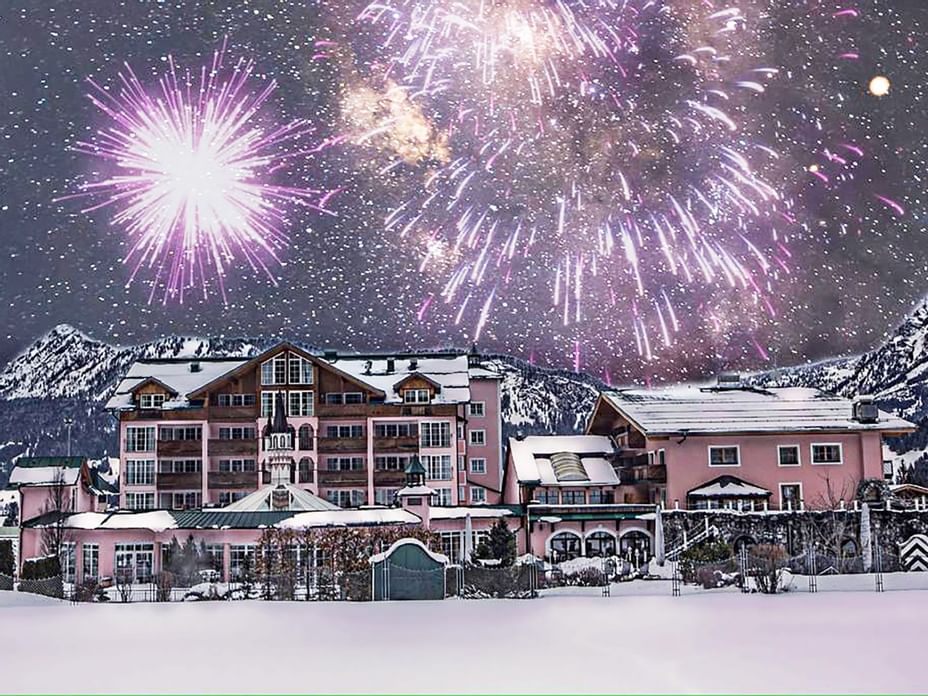 Fantastic advantages:
Daily evening program with music and entertainment, guided torchlight hikes and much more ...
31.12.2021 New Year's Eve gala with champagne reception, live band, midnight snack, night snack
01.01. 2022 New Year's brunch
€ 10.00 for ORJOLA Spa treatments per person and night
Families are particularly important to us in our generation company:
Nothing is as valuable as spending time with our loved ones. That is why children are warmly welcomed in the ... liebes Rot-Flüh and are always in good hands in our family-run hotel. Daily child care from 10:00 a.m. to 6:00 p.m. for children aged 3 and over
SKI COURSE:
We would be happy to organize your skiing or cross-country skiing course for young and old.
Terms and conditions
bookable 7 nights
10 nights can be combined with the mountain Christmas package