Modern F.X. Mayr Medicine for 14 nights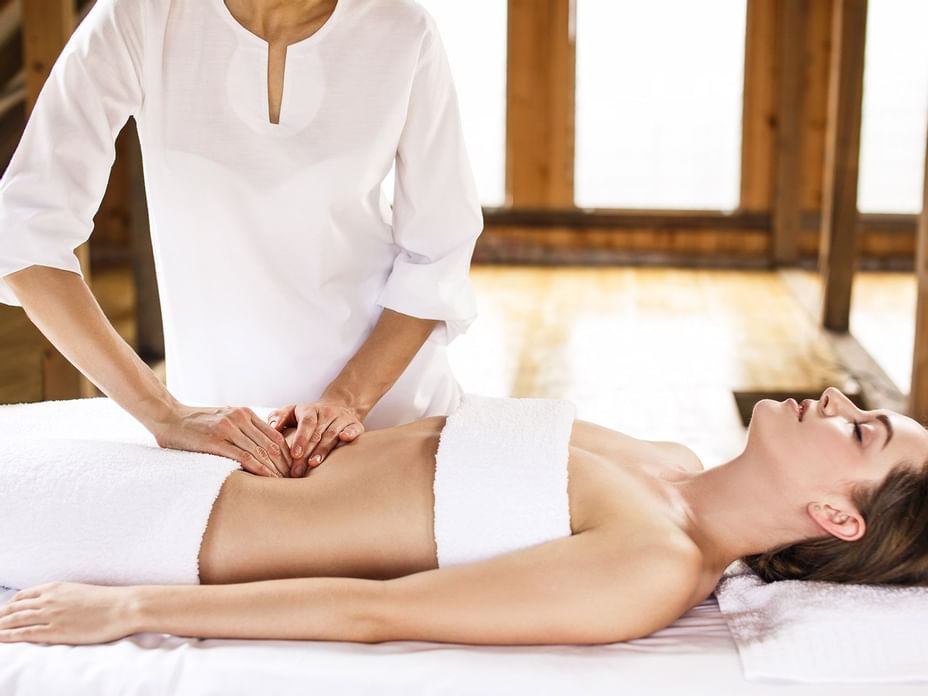 Included:
14 nights with medically arranged individual diet plan according to F.X. Mayr
1 initial examination
6 medical manual abdominal treatments according to F.X. Mayr
6 hay lily wraps in a waterbed
1 final examination with nutritional advice
2 special massage according to regulation
2 warm mud treatment
2 Mukabhyanga Ayurveda facial massage
F. X. Mayr PLUS:
herbal tea and in-house spring water on demand
1 towel for your liver wrap
1 Epsom salt including instructions
Bathrobe and free use of wellness facilities such as sauna, steam room, whirlpool, gym, indoor pool.
water heater and hot-water bottle in our room
Medical emergency service
Group activities:
Daily morning gymnastics or aqua jogging
1 guided hike
Training with fitness equipment
1 medical lecture about Modern Mayr Medicine
1 cooking course
Laboratory examination (optional):
urine, blood sugar, cholesterol, HDL and LDL, triglycerides gamma GT, creatinine Laboratory examination price: € 80,00
PLUS:
Arrival possible on Sunday, Tuesday or Thursday
Start of treatment Monday, Wednesday or Friday.
No single supplement in any double room or suite.
Our additional treatments to support your F.X. Mayr cure
Lymphatic drainage
The classic in support of the lymphatic flow. Fluent, soft, soothing.As partial or full body treatment possible.
from € 55,00
Foot reflexology
The sole of the foot reflects the entire body in the form of reflex zones. The massage of these reflex zones stimulates all systems of the body. The treatment is suitable for physical overload, fatigue or indigestion.
€ 55,00
Alpine Fango | Thalasso
In combination with sea salt, the detoxifying and healing properties of the caring algae are further enhanced. It soothes and soothes, and your skin feels sustainably firm and smooth.
€ 39,00