From light food to new enjoyment.
As part of the therapy, an individual light diet is put together for you. Your MayrPrevent® doctor will take into account essential nutritional principles, such as carbohydrate and gluten reduction and any personal intolerances.
The chewing training and a decelerated eating pleasure improve the digestive performance, sensitize the natural feeling of satiety and support a healthy diet.
The transition from therapy to everyday life is supported by the mild drainage diet. This diet enables you to preserve the health benefits from the therapy and to get your digestion used to a diverse diet again.
Incidentally, a digestive and high quality diet even after the therapy does not mean doing without - but primarily consciously maintaining the newly acquired eating habits.
You will experience the taste of good food in a completely new way and pay more attention to your healthy satiety again ...
Your body shows you the direction
There is a reliable guide to health matters: your well-being.
With the MayrPrevent® therapy you will rediscover your own body feeling and your needs and thus receive valuable orientation for dealing with yourself. Body, mind and soul experience extensive regeneration through the therapy. MayrPrevent® therapy can significantly improve or even cure the following complaints:
• Chronic complaints and illnesses
• gastritis, reflux diseases
• Irritable bowel disease
• Chronic constipation
• Food intolerance, allergies
• Overweight and underweight
• Rheumatism, osteoarthritis, fibromyalgia
• Migraines, tension headache
• Skin diseases, neurodermatitis, acne, cellulite
• Chronic spinal problems
• Sleep disorders
• susceptibility to infection
• Metabolic disorders
• Exhaustion, stress, burn-out
• Disorders of well-being
• Hormonal disorders
The therapy is particularly suitable for treating symptoms in the run-up to the disease and for prevention.
A typical day of therapy
• In the morning, drink 1 teaspoon of Epsom salt per ¼ l of warm water with 1 teaspoon of base powder [depending on the prescription].
• Then exercise, then alternate showers and dry brushing
• Eat breakfast at least half an hour after the Epsom salt, with intensive chewing training
• Medical manual abdominal treatment
• Liver wrap before lunch
• Lunch at the earliest 4-5 h after breakfast
• Drink about 2-3 liters of water, herbal tea and vegetable stock between meals
• In the afternoon, light physical activities [walking, swimming, etc.l
• Dinner depending on the diet
• Liver compress in the evening
• Go to bed early
• Plan rest periods and consciously allow yourself time for yourself
Of course, the processes are adapted to your individual circumstances. Please do not under any circumstances carry out the MayrPrevent® therapy without the support and advice of a MayrPrevent® doctor.
Manual abdominal treatment is an important part of MayrPrevent® therapy and helps to monitor its success. It may only be carried out by an experienced MayrPrevent® doctor.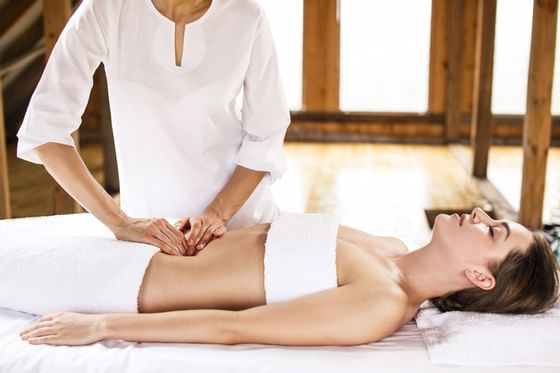 REFRESHER WEEK - 7 nights
Get to know yourself better, become more sensitive to your own feelings and needs and find a way to a healthier lifestyle, in which enjoyment should not be neglected.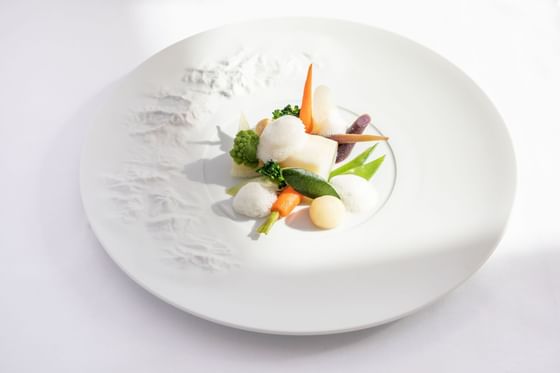 REGENERATION WEEKS - 14 nights
During a F.X. Mayr cure, body, soul and spirit experience extensive regeneration. Get to know yourself better, become more sensitive to your own feelings and needs and, above all, find a way to lead a healthier lifestyle