Neuschwanstein Castle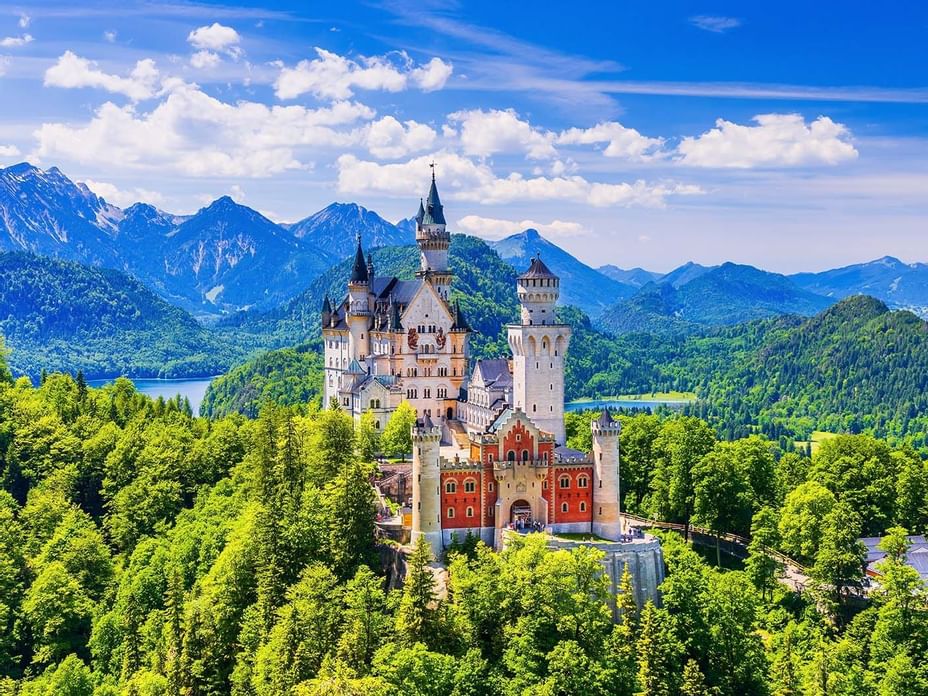 The wellness hotel ... liebes Rot-Flüh is only 30 kilometers away from Neuschwanstein Castle. This is one of the most visited palaces and castles in Europe and keeps breaking visitor records. Around 1.4 million guests come every year and visit the fairytale castle of King Ludwig II.
The location is idyllic and unique. By car, you can reach Neuschwanstein Castle in 38 minutes from the wellness hotel...liebes Rot-Flüh.
You can reserve tickets for a guided tour of the palace online. On request with a guide and a horse-drawn carriage ride to the castle.
Neuschwansteinstraße 20 87645 Schwangau Deutschland
Monday10:00 - 16:00 Uhr
Tuesday10:00 - 16:00 Uhr
Wednesday10:00 - 16:00 Uhr
Thursday10:00 - 16:00 Uhr
Friday10:00 - 16:00 Uhr
Saturday10:00 - 16:00 Uhr
Sunday10:00 - 16:00 Uhr