Hohenschwangau castle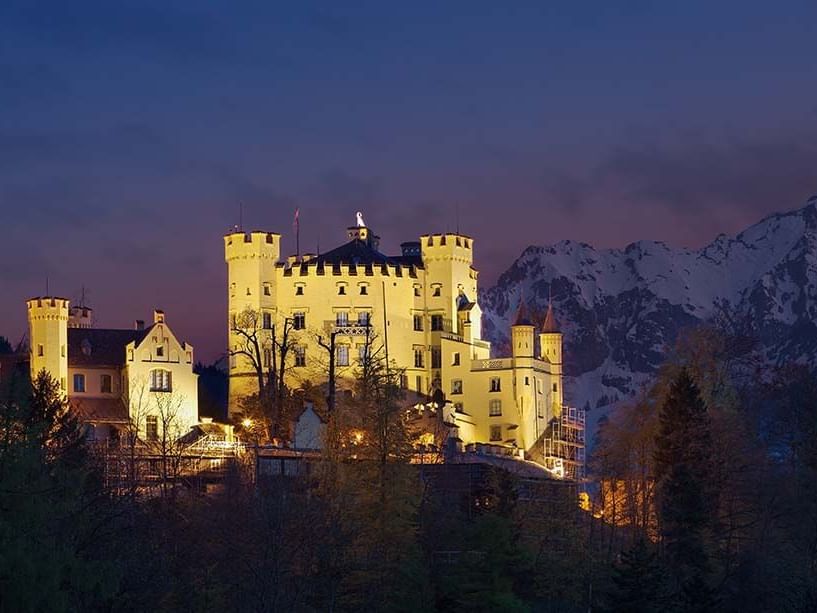 In addition to the famous Neuschwanstein Castle, there is Hohenschwangau Castle, not far from the Traumhotel ... liebes Rot-Flüh, where King Ludwig II spent his childhood.
In 1832, Crown Prince Maximilian, who later became King Max II, acquired what was then the castle and converted it into today's Hohenschwangau Castle.
King Max II and his family use the castle as a summer and hunting residence. A special feature of this property are the murals, which are coordinated with each other.
30 Alpseestraße 87645 Schwangau Germany
Monday09:00 - 16:00
Tuesday09:00 - 16:00
Wednesday09:00 - 16:00
Thursday09:00 - 16:00
Friday09:00 - 16:00
Saturday09:00 - 16:00
Sunday09:00 - 16:00